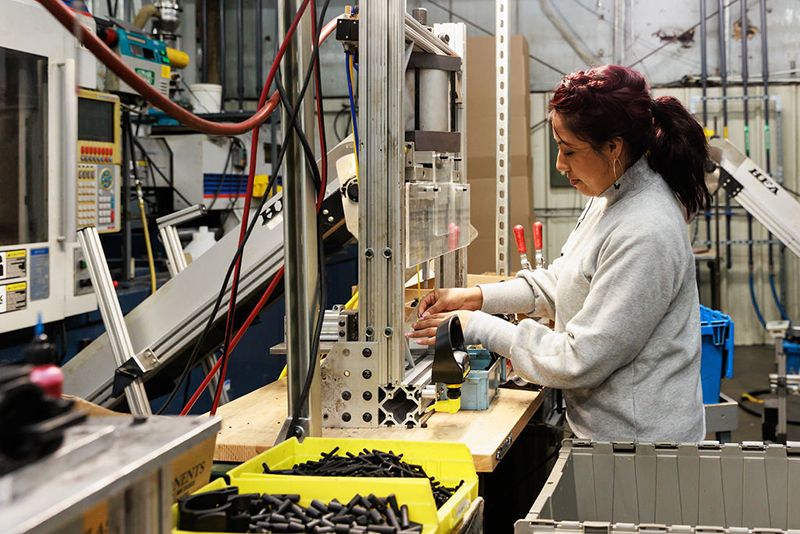 Why Choose Action Plastics?
Action Plastics was started 40 years ago on a simple principal: know what we are doing and do it well on behalf of our customers. It is easy to lay claim to words like excellence, it is something entirely different to deliver it. We are in it for the long haul, knowing that it is only through the delivery of excellence that we succeed if our customers succeed. That's why every member of our crackerjack team rolls up their sleeves and works hard each and every day. We're all in it together.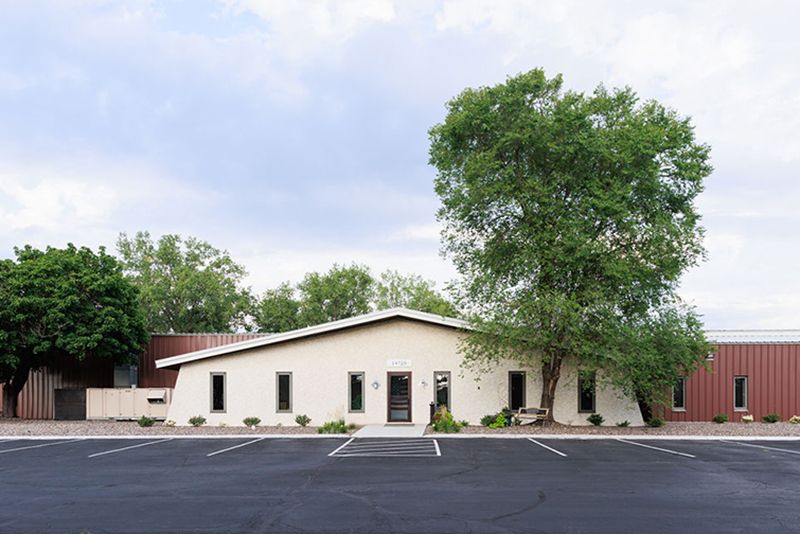 A History of Proven Results
Action Plastics was established in 1981 with an emphasis on active customer engagement, production excellence and robust service in the injection molding industry. We offer press sizes ranging from 22 tons to 390 tons, tooling repair, assembly and a host of secondary operations and value-added services.
Decades later, we continue to expand on our successes and look to the future with our customers' needs at the forefront of everything we do.
With hundreds of years of experience between them, our leaders are ready, willing and able to tackle your projects with the expertise and can-do attitude needed to ensure continued success.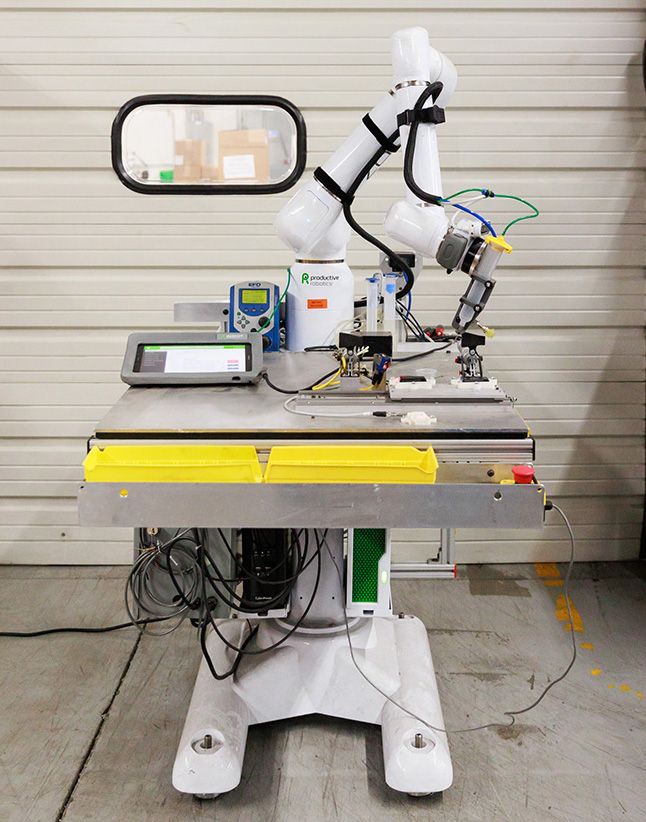 Depth of Capabilities
Action Plastics is always looking toward the future. That is why, after researching collaborative robotic options, the OB7 was purchased to add amazing flexibility and 7-axis maneuverability. This addition allows us to offer our customers multiple high-level functions such as:
The no programming interface expedites job setup times
Automated bonding processes make for clean surface attachments
Sensors ensure perfect location and alignment
Vacuum pump and suction cup assembly
Consistency in quality control inspection
Material Handling
Packaging and Kitting
Molded part movement
We are excited to apply OB7 efficiency to the unique challenges of future projects.
Check out this client overview of Action Plastics automated services.